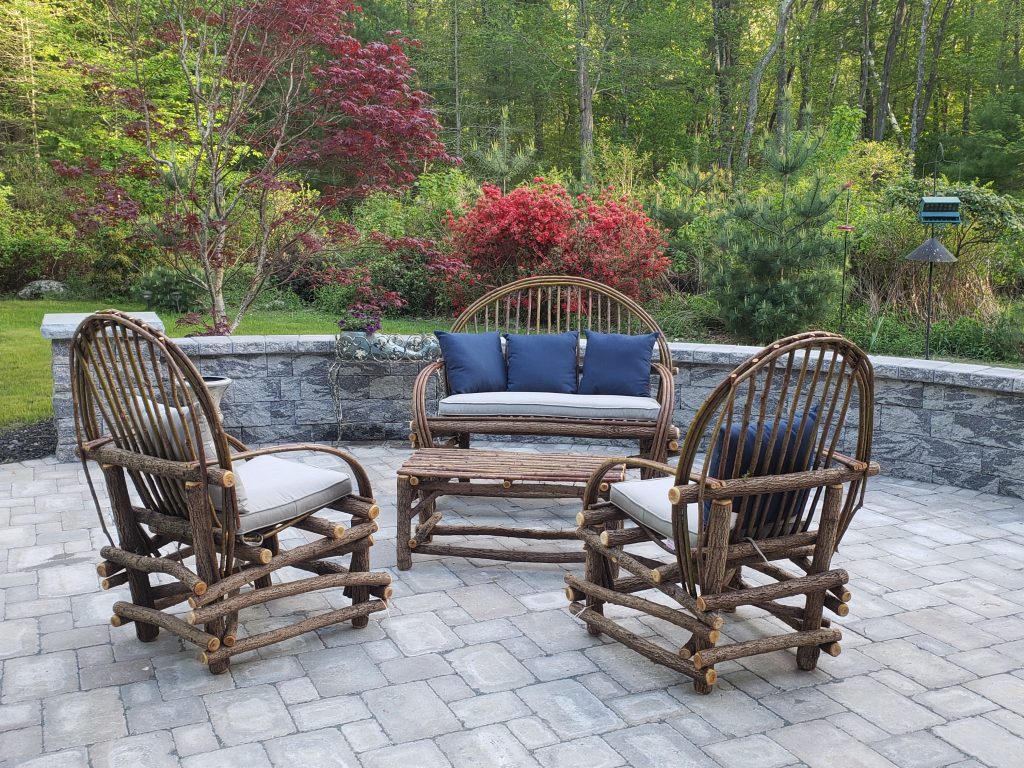 It was wonderful helping Pam with her gorgeous set of furniture. The setting she has for the furniture makes it look like it is fit for a royal family.
Pam was not able to get her son to help unload on the day the furniture was to arrive at her place, so I arranged for the truck to come a day later and all worked out perfectly for Pam.
If you examine the pictures you can see Pam's furniture was sealed with a clear sealer.
Pam was so grateful that she wanted to send a picture of her furniture. This is what Pam thought of her experience purchasing her furniture with us at Twig Factory.
I want to let you know how much I love it. The craftmanship is amazing!!
Thank you so much for everything, from the piece itself to friendly communication, to the timely manner in construction and shipping. You have been a pleasure to work with. Stay safe and virus free!!"