Elizabeth, who lives in Santa Fe NM, called for an order of furniture for her empty patio. She had a problem that was not unique to Twig Factory.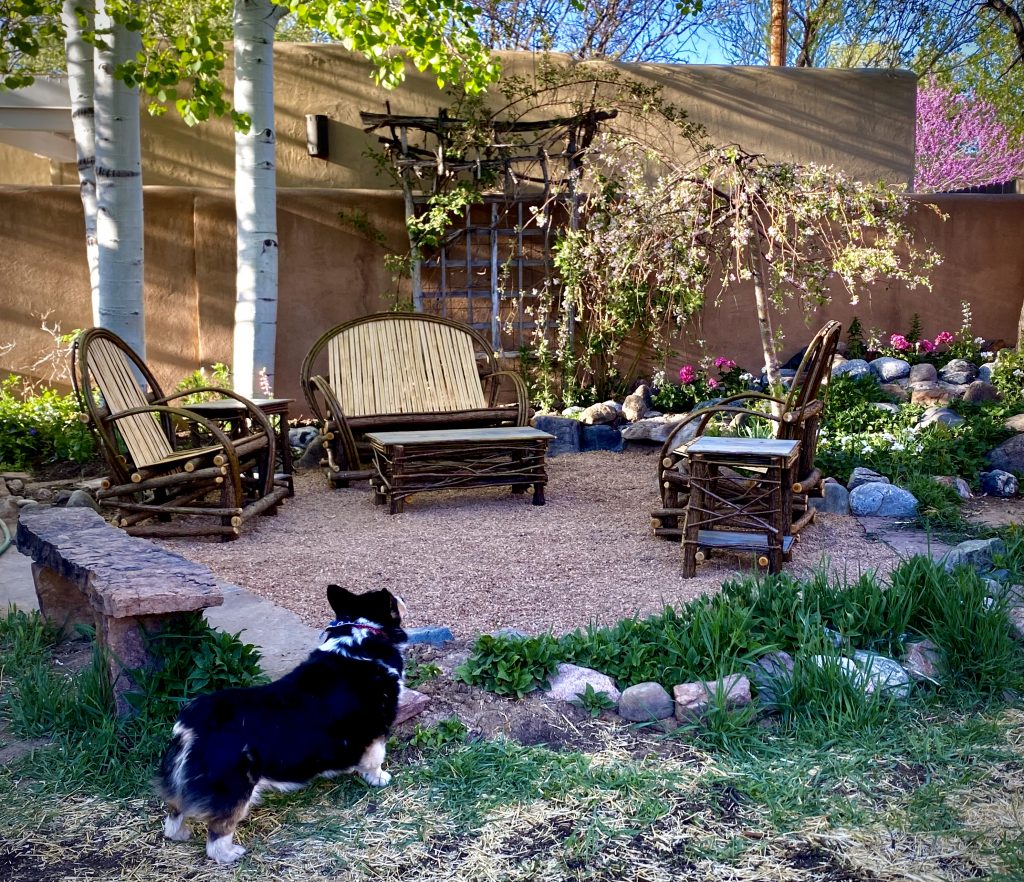 Her house was on a narrow street that would not allow trucks to enter. I told her that I would look for a location that a truck could unload a pallet. After searching I found a place a few miles from her house.
It worked out well because it was an established trucking firm and it meant that Elizabeth did not have to time it so she was there the same time as the trucker.
Elizabeth was so pleased, not only with the service, but with the beautiful furniture, as you can see from the picture, that a week later she placed another order.
From Elizabeth:
I picked up the twig furniture today. I love, love, love it! It's absolutely perfect and exactly what I was wanting.
In fact, I think I am going to order a couple more pieces for my front porch! Will you be available tomorrow for me to place a second order?
If you look at Elizabeth's furniture you can see it has a rich darker look. This is our Linseed oil sealer.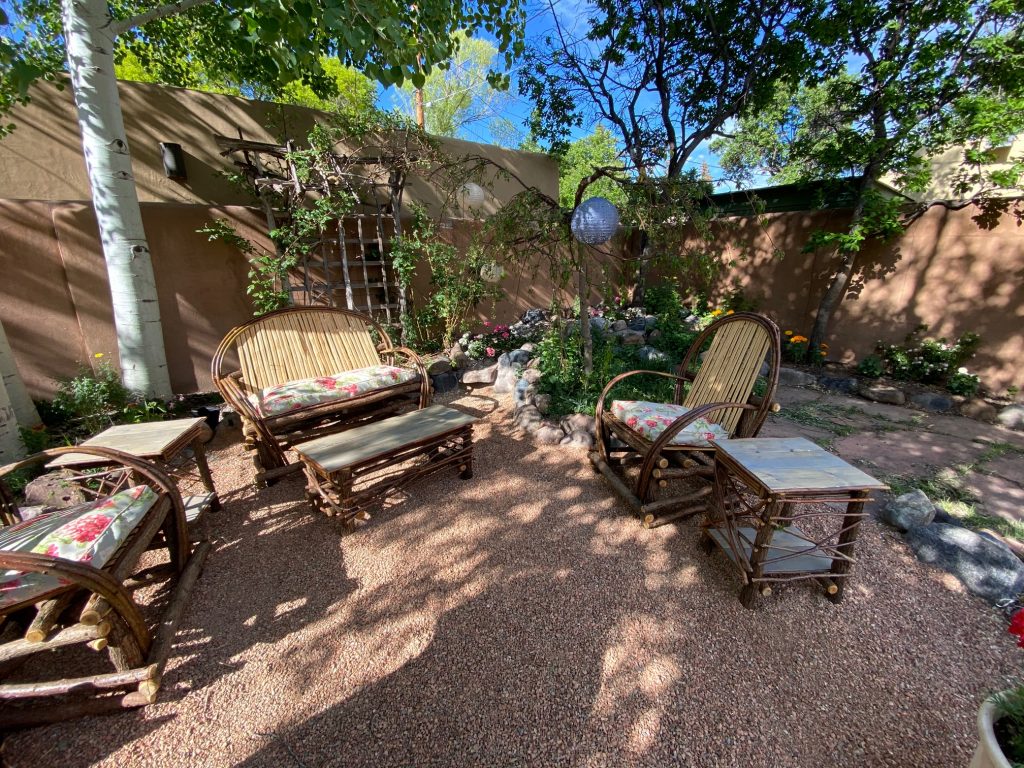 You can see her furniture comes under our "slat furniture" tab. This is a special process we use where we take the willow branch and split it to form a smooth surface.
We at Twig Factory enjoy helping our customers and it gives us pleasure to know they love their furniture.
Really loving the first set- even though they didn't really need any for comfort at all, I had some decorative seat cushions made.
They seriously are the most comfortable outdoor furniture ever with or without cushions!