Wood sealants offers your finished wood pieces the perfect protection against dirt and harsh environmental conditions. What many people aren't aware is just how many options of wood sealants they can choose from. It is of great importance you choose the right sealant for the kind of wood you have since not all of them function in the same manner. Compare different wood sealants and go with one that suits your needs the most.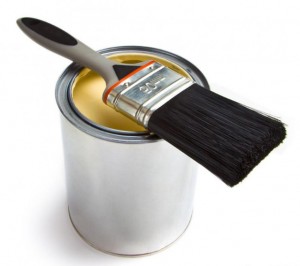 The sealants work in a number of ways to guarantee protection for your furniture. First, they coat the willow garden furniture to ensure water does not penetrate. Even when water pours on it, it will just slide away thus ensuring durability of the furniture.
Also, the sealant offers the wooden surface protection against harmful ultraviolet rays. When an ultraviolet ray combines with excessive temperatures, you can be sure the amount of damage to be occasioned on your rustic twig furniture is gigantic.
Some sealants smell bad to weevils and rodents that can destroy the woodwork. This helps in guaranteeing longer life for your pricey twig furniture while helping make the furniture worth looking at. The following are some of the wood sealants you can choose from.
Varnish
Vanish is available in two forms: aerosol which is used as a spray and the liquid which can be sprayed on. Vanish dries pretty fast and available in a number of solutions. Vanish contains resins that make the wooden surface resistant against weather elements. It is easy cleaning a surface that's vanishing coated. Varnish is aerosol rich and offers high levels of protection for your wooden surface.
Lacquer
Lacquer is a popular wood finish that's available in aerosol finish. This kind of wood finish is available in many formulations which dry to varied levels of hardness. It offers a clean and attractive finish and can be used on both soft and hard wood.
Shellac
This is a commonly wood finish that is applied on brush. It dries quickly and quite safe. Shellac has denatured alcohol and natural resin thus making your willow furniture look great!
Polyurethane
Polyurethane is available in spray and paint varieties. It is one of the most cost effective wood finishes which you can tint to suit your specific requirements. It offers excellent gloss when applied on new wood rather than when you apply it on older wood-works. However, polyurethane is known for its strong accent.
Acrylic Urethane
This is an excellent wood sealant that offers your wooden surface an excellent finish. Other than offering the wooden surface great protection, it doesn't smell at all. It is used for both softwood and hardwood. However, it is recommended for seats that remain indoors.
Catalyzed Clear Topcoats
This top coat covers the rustic twig furniture to create a hard surface. They are mainly the preferred choices for seasoned woodworkers. The protective coating has become the preferred choice for seasoned woodworkers.
No matter your requirements regarding wood sealants, you can choose from the long list of products available. There are adequate options for you to choose from. Just know the results that you need and you will be able to make the right choice. Learn more about twig furniture and contact us.